Manage mental health symptoms and learn to continue sobriety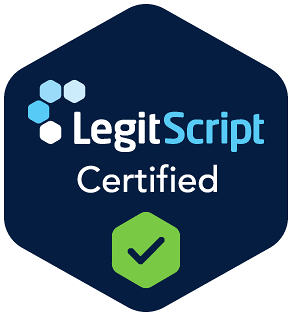 Our telehealth teen counseling program takes an integrated approach to treating addiction. It addresses substance use disorders, mental health conditions, and medical care needs, all from the comfort of home.
The Advantages of a Telehealth Teen Counseling Program
Your teen can stay at home while accessing a supportive environment online
Your teen can receive support from a full medical team
Our team will provide treatment for substance use and mental health conditions
Your teen can engage in a range of creative counseling activities
We'll help your teen focus their time and energy on recovery
Treatment Phases
Our research shows that those who complete our treatment program are less likely to relapse and more likely to stay sober longer. It's also critical to have a plan for when they finish our telehealth program, and it's time for them to practice what they have learned in their daily lives.
Treatment
– Understand –
Once your teen is sober and/or mentally stable, they can begin our telehealth teen counseling program, where we will focus on the psychological aspects of their substance use and mental health. They will understand the root causes of their substance use and mental health symptoms, manage cravings that cause relapse, and retrain their brain to function normally without the substance.
Alumni
– Apply –
Your teen will then transition out of our virtual counseling program for teens and into a more flexible alumni program. They can return to their natural lifestyle and put what they learned in the treatment phase into practice. However, they will continue to receive the support needed to maintain a healthy, sober lifestyle.
Our Telehealth Teen Counseling Services

During the recovery and wellness process, your teen will benefit from a complementary mix of services that have proven to be effective.
Relapse prevention
Creative therapies, like art and music
Psychiatric care for mental disorders
Family therapy
Cognitive-behavioral therapy
Dialectical behavioral therapy
Process groups
How Much Does a Telehealth Counseling Program for Teens Cost?
Paying for telehealth teen counseling

The cost of a telehealth program at Destinations for Teens is different for everyone. Why? We create entirely personalized plans based on each individual's specific addiction, background, and mental health needs. We work with most insurance providers in the U.S. to provide the best coverage while minimizing your out-of-pocket costs. To see if your provider will cover your teen's treatment, verify your insurance:
"Destinations is a facility that should have many establishments as this in all states. It is absolutely amazing what the staff does for and accomplishes with troubled youth. The staff consists of well educated and trained men and women. They truly care."
© 2022 Destinations For Teens Mental Health Treatment Center